Welcome To Our Website

All Texas Foundation Repair has been in business for over 42 years. We specialize in repairing concrete slab foundations. We also provide services for:
We offer after hours and weekend home inspections to meet your busy schedule. We are open Monday - Friday from 8am until 8pm and on Saturdays from 9am until 5pm. For our customers convenience,we will respond to calls received after business hours the next business day.
We consistently provide our customers with the best rates, value, and service. Call today for a free estimate.
We accept most major credit cards.
FOUNDATION REPAIR
Concrete Slab Division
After work/evening appointments available
No Deposit Required/0% Financing Available
Insured Employees/No Sub- Contractors
Experienced Working Foreman On Job Site
Senior Citizen Discount
Existing Piers Re-worked
Plumbing Repairs
Realtors Pay at Closing
Independent Engineer Inspections Available
House Leveling Division
Senior Citizen Discount
0% Financing Available
Pier & Beam Specialist
Pay Upon Completion
Plumbing Repairs
Drains Installed
Block Houses Raised
Realtors Pay at Closing
Plumbing Repairs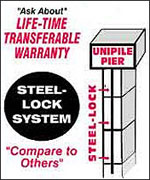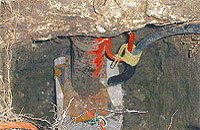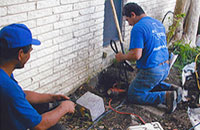 What Our Customers Say:
From the Better Business Bureau - I have received your letter of commendation for All Texas Foundation Repair and greatly appreciate your taking time to write. Rarely do I receive letter of praise for companies that are doing their best to excel in customer service.
Great job! I was very impressed not only in the quality of the work, but in how nice, helpful, and hardworking the personnel were.